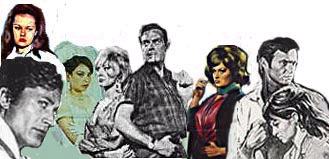 I want to talk about Turkish Cinema today within such an intensive agenda. But I ?can not?? Turkish Cinema, which could create neither any style nor any genre, still tries to comfort itself by old Yesilcam (?Hollywood? of Turkey) movies? However, more qualified stuff in art is expected from this geography having such a great cultural background?
Heaven knows why, we are not so lucky on magical curtain called as cinema? Without reckoning the movies in which classy people are starred, we also do not go to movie frequently? We are trying to develop Turkish Cinema by films such as Vizontele, Gora having high box office records, but the art within our movies becomes indistinct?
It is not very hard to shoot more qualified films? At least, we should resolve the script problem which is one of the dominant actors of a film. Unless solving script part, it is senseless to provide other elements of a film devastatingly?