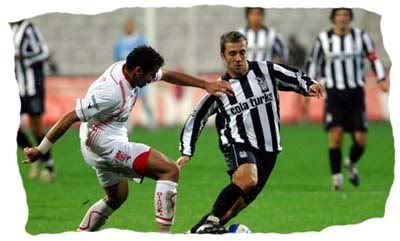 One of the most important issues on the sport agenda of Turkey is the match that Besiktas lost the game as 8-0 against Liverpool in UEFA Champions League? Even the fans are opposed to the team and Besiktas is bottomed out by being defeated by Sivasspor this weekend?
Columnists (as the fans of Besiktas), who write about the team, mention the mistakes to the disadvantages of Besiktas made by referees and lost points? The score of 8-0 became the record of UEFA history and players apologized from fans last week? However, it is not the thing that I want to write about? There are two Besiktas, one is talking about mistakes of referees and other one gave away 8 goals from Liverpool without playing as if they took opium before the game!


Which one is true? I hope Besiktas, one of the three teams of high quality of our league, tidies itself up at short notice? Football is not an industry in our eyes? Football is just a game and stays within those 90 minutes?